xT: Human-assisted Information Extraction
Extractor was a POC that explored a human-in-the-loop information extraction capability that enables subject matter experts accelerate their extraction needs. I led the design and application development work stream and collaborated closely with back end and data science workstreams. The work (including the illustrations below) has been published at UCAI'22 and is subject to a patent.
Problem
Knowledge workers across a number of different use cases need to identify and extract very specific entities from unstructured documents. There is a lack of easy-to-use, end-user friendly tools for customised extraction of entities with domain specific language.
One of the challenges can be described as the "Context Gap", i.e. the question how to translate such domain expertise to a customizable tool, and how to enable end-users to define and customize a system that supports information review and extraction from unstructured text.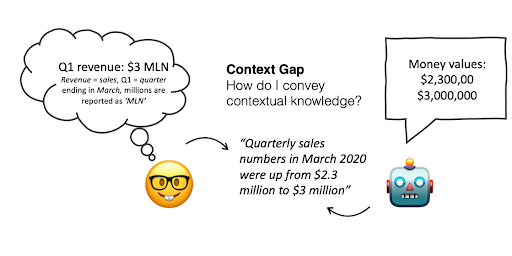 The project focused on a news use case. We observed the Reuters News Snapping team manually detect, extract and review earnings events (Share price, EBITDA), as well as unexpected events (M&A, executive changes).
Approach
Initial discovery focused on shadowing of reporters' workflows and infromation exchange. We could investigate collaboration, flow of information and general news reading behaviour.
The observations informed interdisciplinary problem solving and ideation with data scientists and developers. Separate workstreams explored data science and design questions. My responsibilities included the coordination of a designer and developer during the temporary Bangalore Pop Up Lab, which was followed by further rapid prototyping, design and POC development.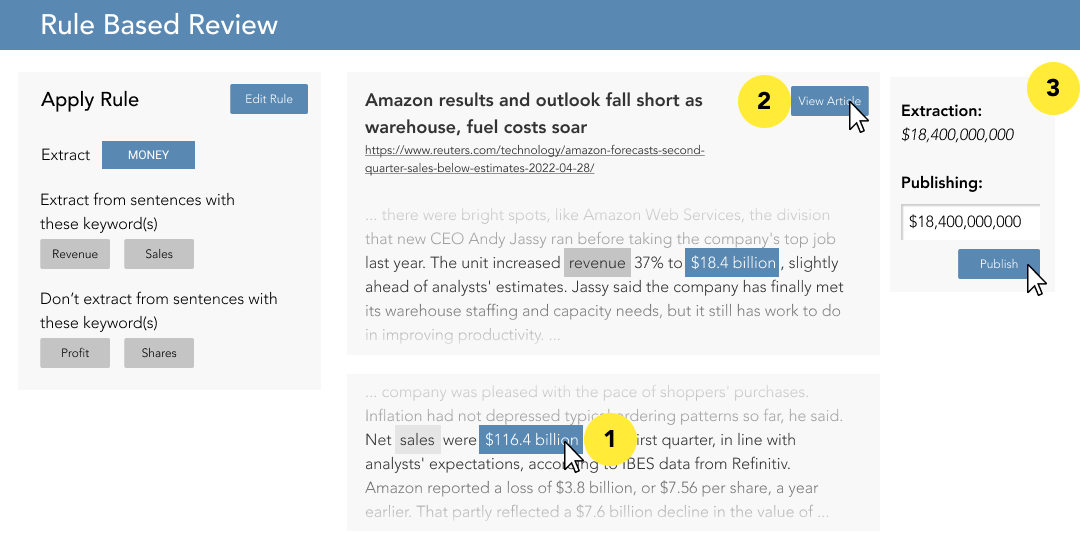 Finally, we conducted a number of experiments to evaluate efficiency (time on task), effectiveness, ease of use and perceived trust amongst other aspects.
Solution
Our solution combines an easy to understand mechanism and experience for information extraction rules creation, based on keyword search and standard Named Entity Recognition (NER) techniques. We also explore more sophisticated suggestion of relevant keywords based on usage data.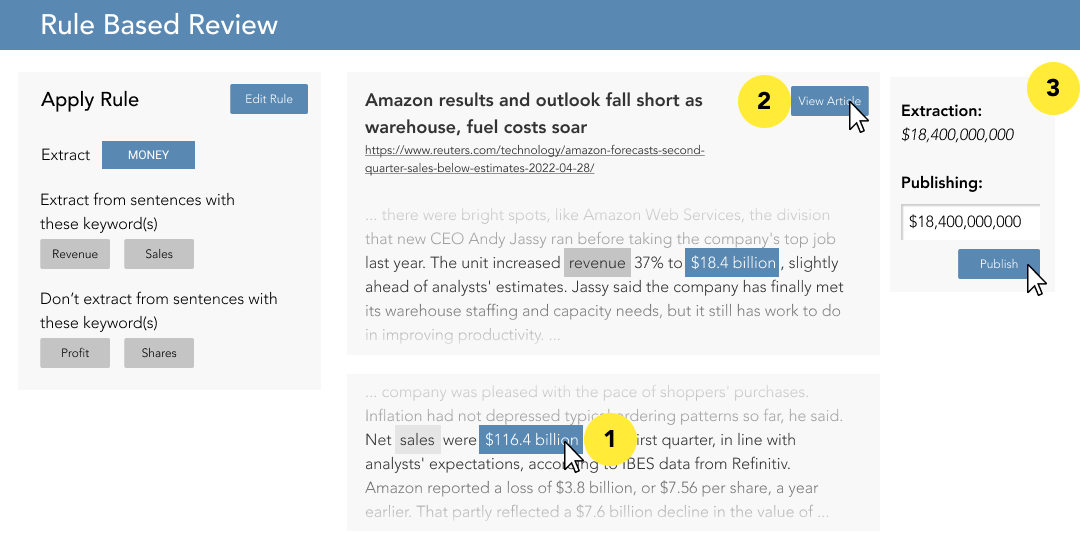 Outcome
We could show that our solution not only reduced the time spent per reviewed article, but also slightly increased the trust into the system as a whole.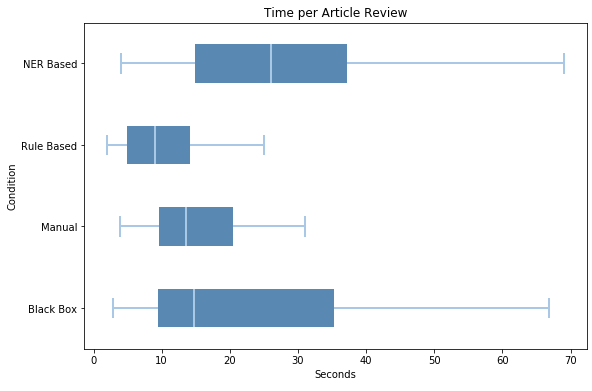 We interpret that a system, that involves the user in information extraction rules definition, might outperform a black box information extraction system, not only in terms of absolute time spent per task, but also in terms of adoption.