End-to-end discovery and design
The project "Contract Analysis" combines various NLP services to support and assist contract review and contract analysis. I led a team from initial user research and requirements gathering throughout user experience design, hypothesis driven experimentation and MVP definition.
Problem
Legal contract analysis involves highly manual, time consuming workflows. Law firms are increasingly under pressure to review documents in alternative fee arrangements (AFAs), e.g. based on a flat fee that increases the need for efficient and effective review.
We started to work on the research question how to apply information extraction and classification techniques to legal documents and contract clauses and aimed to identify a differentiator to various startups that were already active in the space. Initial opportunity detection for an NLP assisted workflow aimed to inform requirements of a new value proposition, which we designed throughout various design sprints up to inform a Minimum Viable Product (MVP).
Discovery
We based our requirements definition and design of the Contract Analysis product on initial user research with various law firms and continuous design and evaluation with selected co-design partners.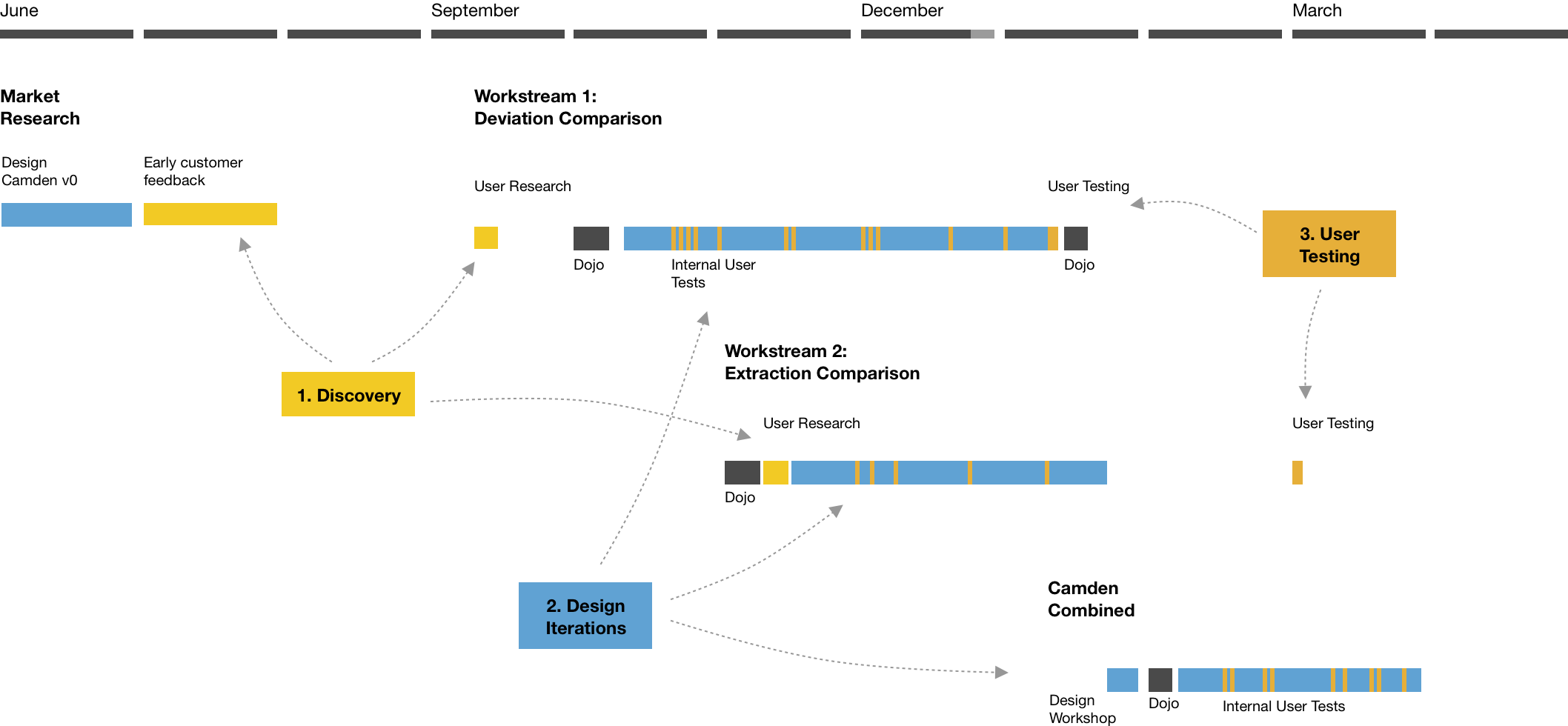 Initial discovery combined market research, such as competitor review and interviews with medium / large law and corporates, to identify relevant document review use cases. A jobs-to-be-done survey identified specific underserved activities in the domain.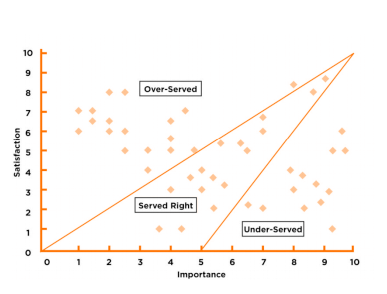 We further conducted in-depth user research on-site, with two law firms, where we investigated stakeholders and personas involved in the activity, as well as the contract review process and the flow of information.
Shadowing legal professionals' document review helped our interdisciplinary team of scientists, engineers and designers understand specific nuances of the review of legal language and inspired subsequent ideation sessions with the team.
Continuous design
During the initial phase of the project I had the chance to lead a team of designers and user researchers through a number of design sprints tightly aligned with ongoing agile development of a first proof of concept (POC).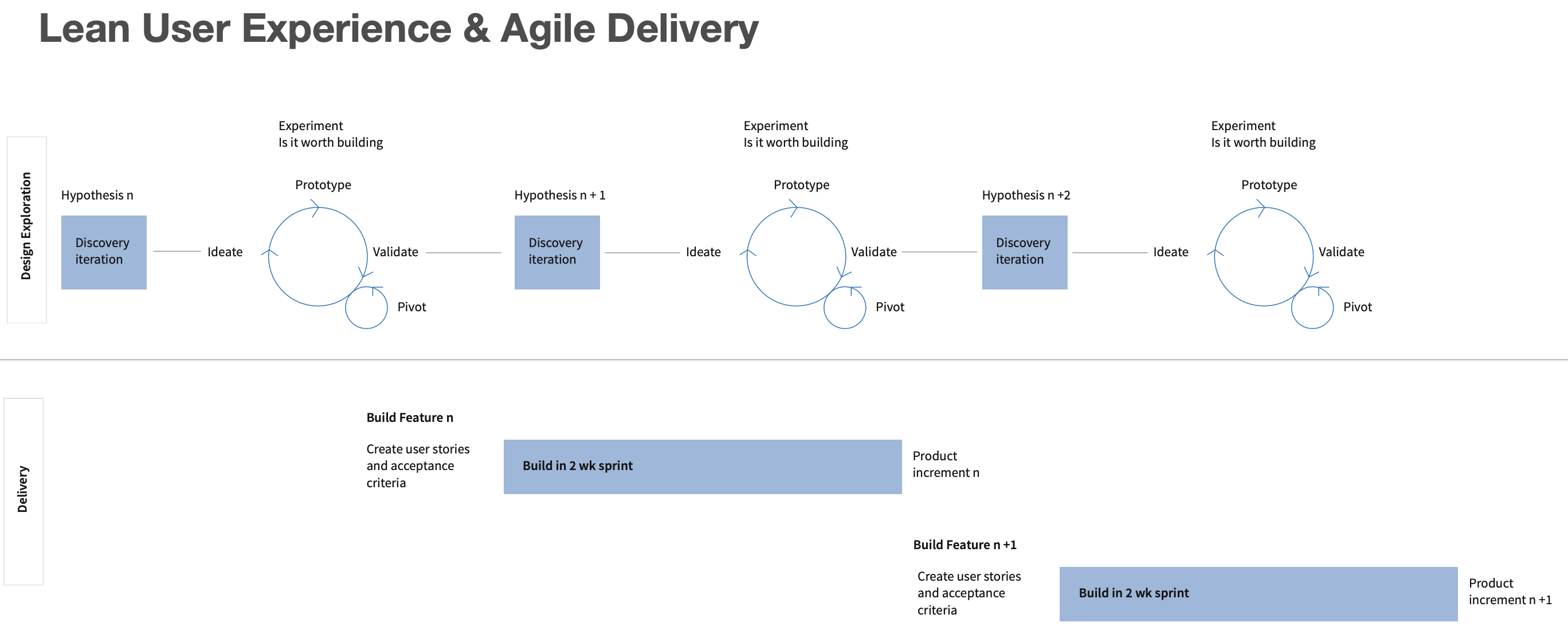 We defined the overall UX architecture, explored how users might control information extraction and clause classification, designed an experience for review of extractions and selection of suggested answers to specific questions, as well as a visual layer and how to identify deviations in a contract.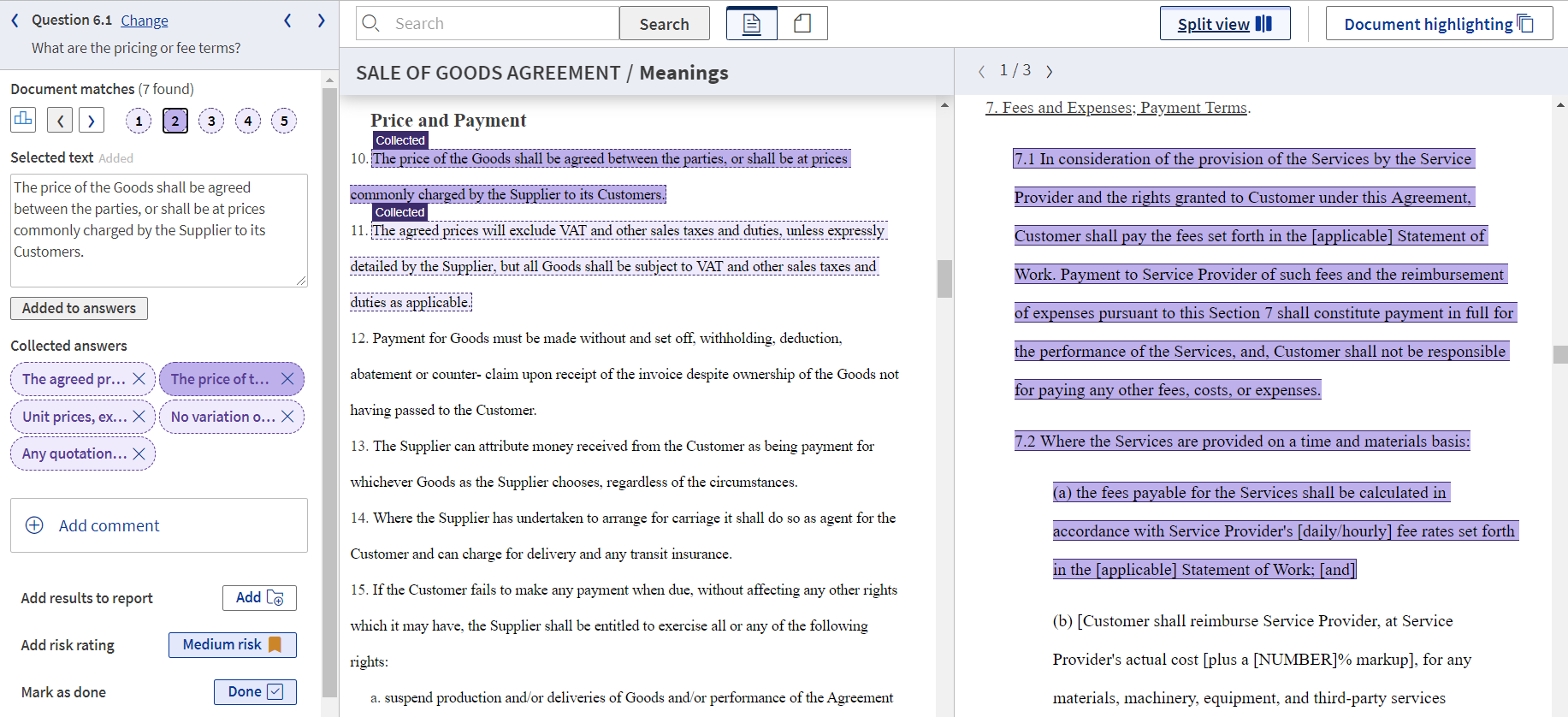 Specific user journeys were prototyped in interactive, clickable wireframes (Axure, Sketch, Invision) and evaluated through ongoing user testing sessions with our co-design partners.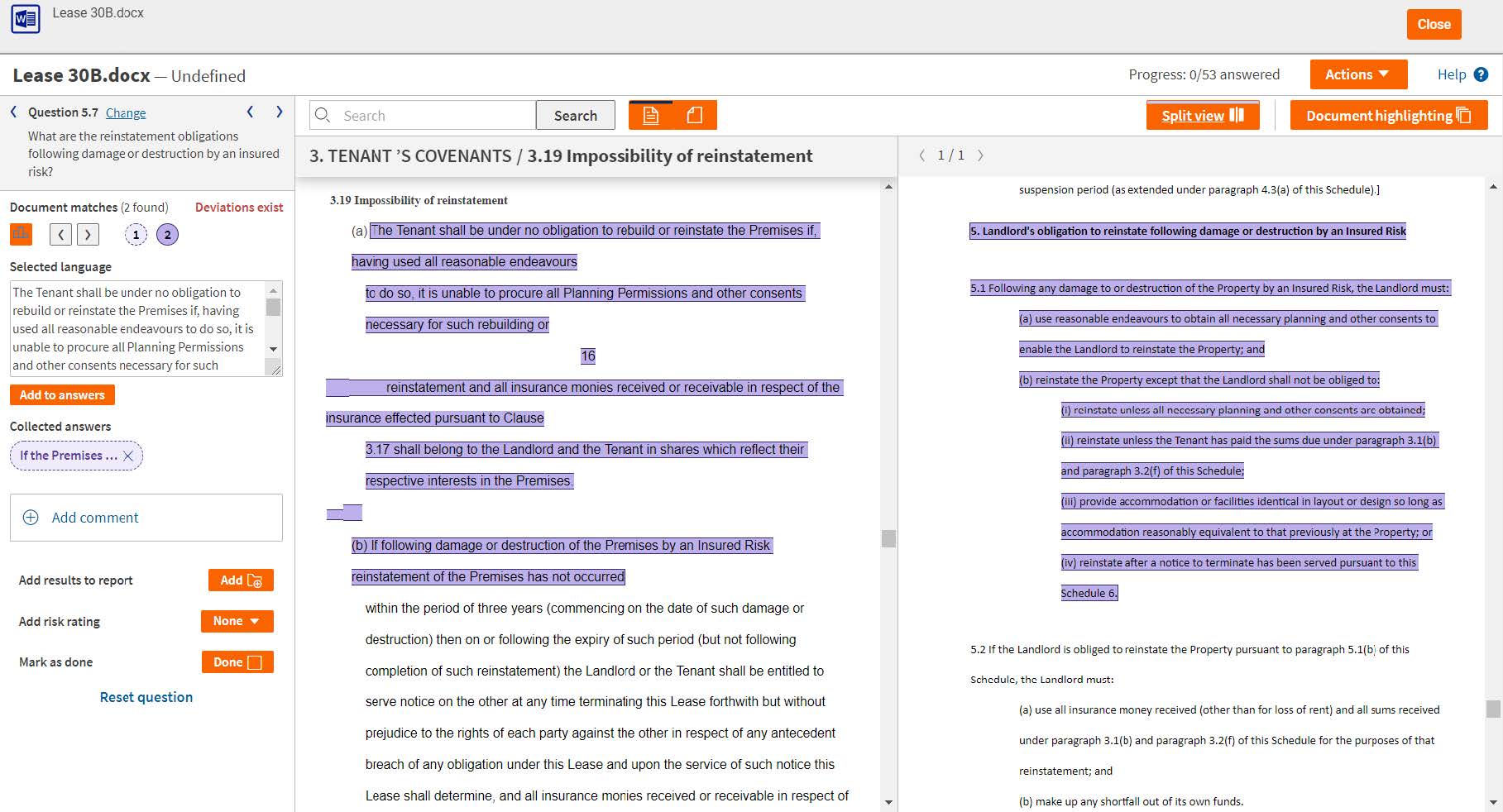 Finally, designs, design rationale and learnings were handed over to another design team through a one-week design workshop. The workshop involved definition of high level objects and MVP definition
Outcomes
In 2021 Thomson Reuters launched HighQ Contract Analysis. Many aspects of the final product have been informed by the work described above.