Interactive Information Visualisation of world-wide trading data of living chicken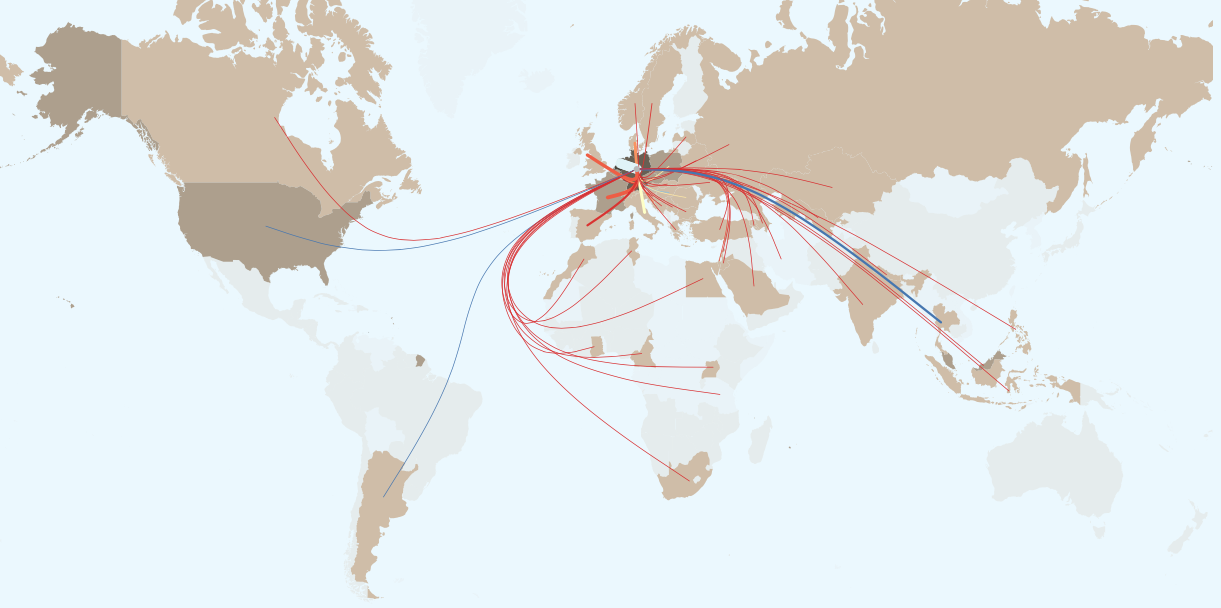 World-wide trade is massive! Huge amounts of stuff are traded around the world every day. Digging into the extensive data of (FAOSTAT), we discovered that an incomprehensible amount of living animals is being traded around the world - where chicken is the animal traveling the most.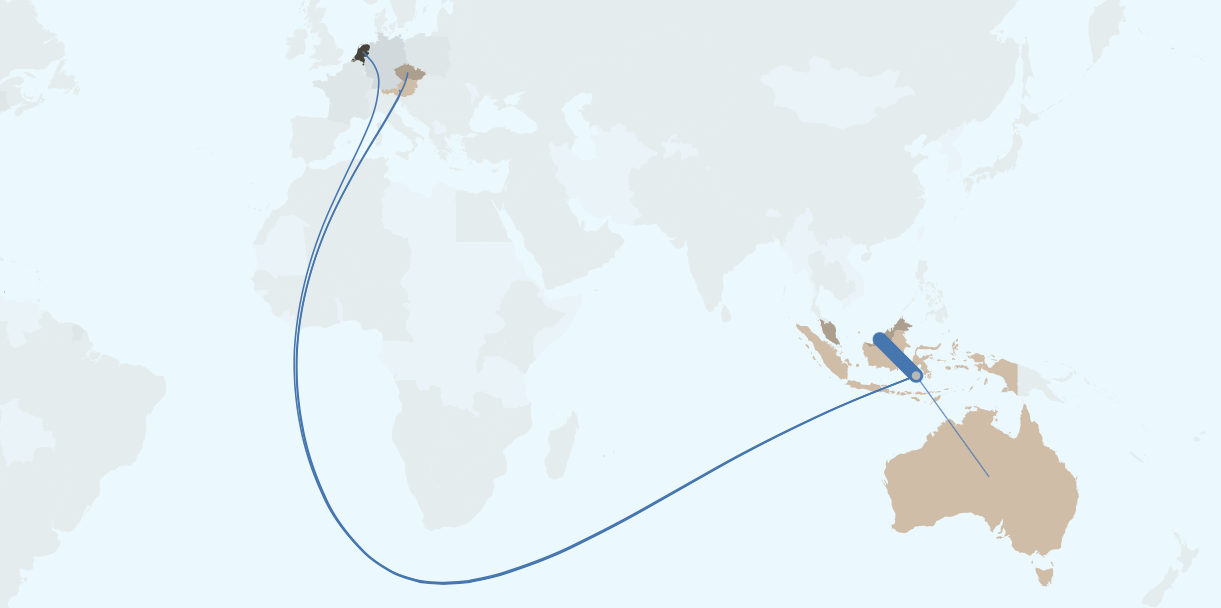 The explorable visualisation was designed in 2014 with Anna Pawlowska (visual design), Johannes Schleith (code+interaction) and Martin von Lupin (code+interaction). Individual countries can be highlighted. Additional information about production and trade of the selected country is displayed above the map.